A contract CMO combines a high level of Marketing expertise with flexibility and affordability through a "time share" approach. The contract CMO knows not only what to do in specific scenarios, but why. A contract CMO can deliver value under different scenarios:
The business wants to improve Marketing but is not sure what is needed
The company is changing direction, as is common under new leadership or ownership, after a merger or acquisition, or simply in the course of normal expansion
The business is too small to support a full time Marketing professional
The contract CMO on a retainer offers broad Marketing expertise, on demand flexibility, fractional availability, and integration in the business team all wrapped up in a single individual whose contribution can expand as the company evolves. What's not to like about this?
$100,000 Ad Budget Savings
It may seem odd for a Marketing professional to brag about a Marketing budget cut, but there is simply no point in spending if results are unlikely to justify the expense.
Marketing expenses are sneaky: the in-house cost of a Marketing activity can exceed that of its out of pocket cost by a factor of 10 to 1. $100, 000 was only the out of pocket cost.
Instead, the time spared was invested it in a much needed revamping of durable Marketing assets that increased the Sales team effectiveness.
Revenue Doubled in 8 Years
A part time CMO contract that lasted 8 years doubled revenue for a specialty manufacturer too small to hire a full time Marketing professional.
The business had saturated its core market and needed to find a new market. The new market had to be not only identified, but created as the firm was a specialty business.
This CMO identified a new market that fit the firm, and led the market devlopment and new product launch. The CMO's technical background was essential in finding the right market for this very technical firm.
Doing Less Better
The out of pocket cost of planned Marketing activities was reduced by $250,000 (many times the price of the consulting contract) by focusing on the most productive 20%.
The reduction was achieved in 3 steps: focusing on a smaller number of markets, selecting the intended goal (name recognition or lead generation), and matching the activities to the audience and goal.
Some elements were added to increase effectiveness. The new plan was purposeful, manageable for this size of business, durable and integrated for maximum impact.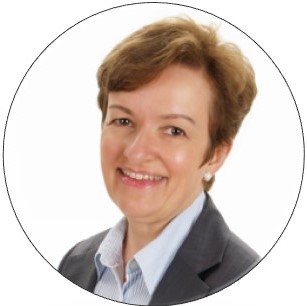 Jocelyne McGeever
Set up a phone call for a free consultation. Jocelyne will listen to your needs and discuss  how TAI would be able to help you.